Learn Clinical Skincare
As part of our Advanced Practice Esthetics program, students can expect to build on their current foundation of skincare with more clinical techniques.
We have exclusive relationships with Glytone, Allergan and needling devices, meaning that many of the products and equipment used at our school aren't available at most esthetics schools! You can expect to learn Glytone, which is one of the most common chemical peels used in dermatologist clinics.
In your student kit you will receive a clinical skincare kit designed by Dr. Tholen!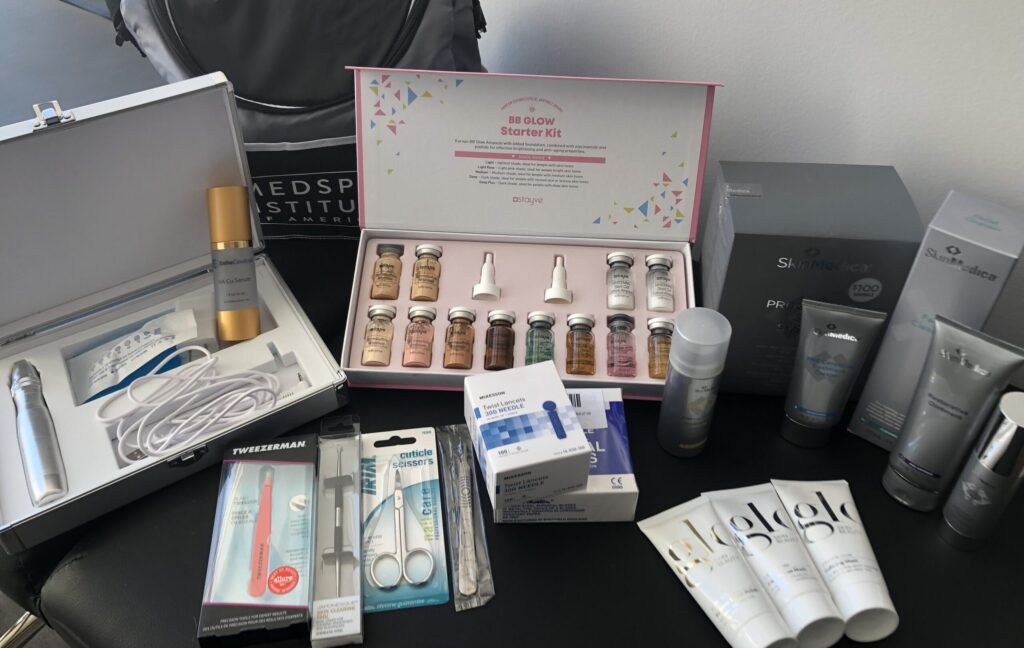 Other key features of an education at MedSpa Institute of America is that we keep the curriculum hands-on and class sizes small. This means as you practice more advanced techniques in our student spa, you can get more personalized experience from our passionate instructors who want to set you up for success.