March 6, 2023
Why Choose MedSpa Institute of America?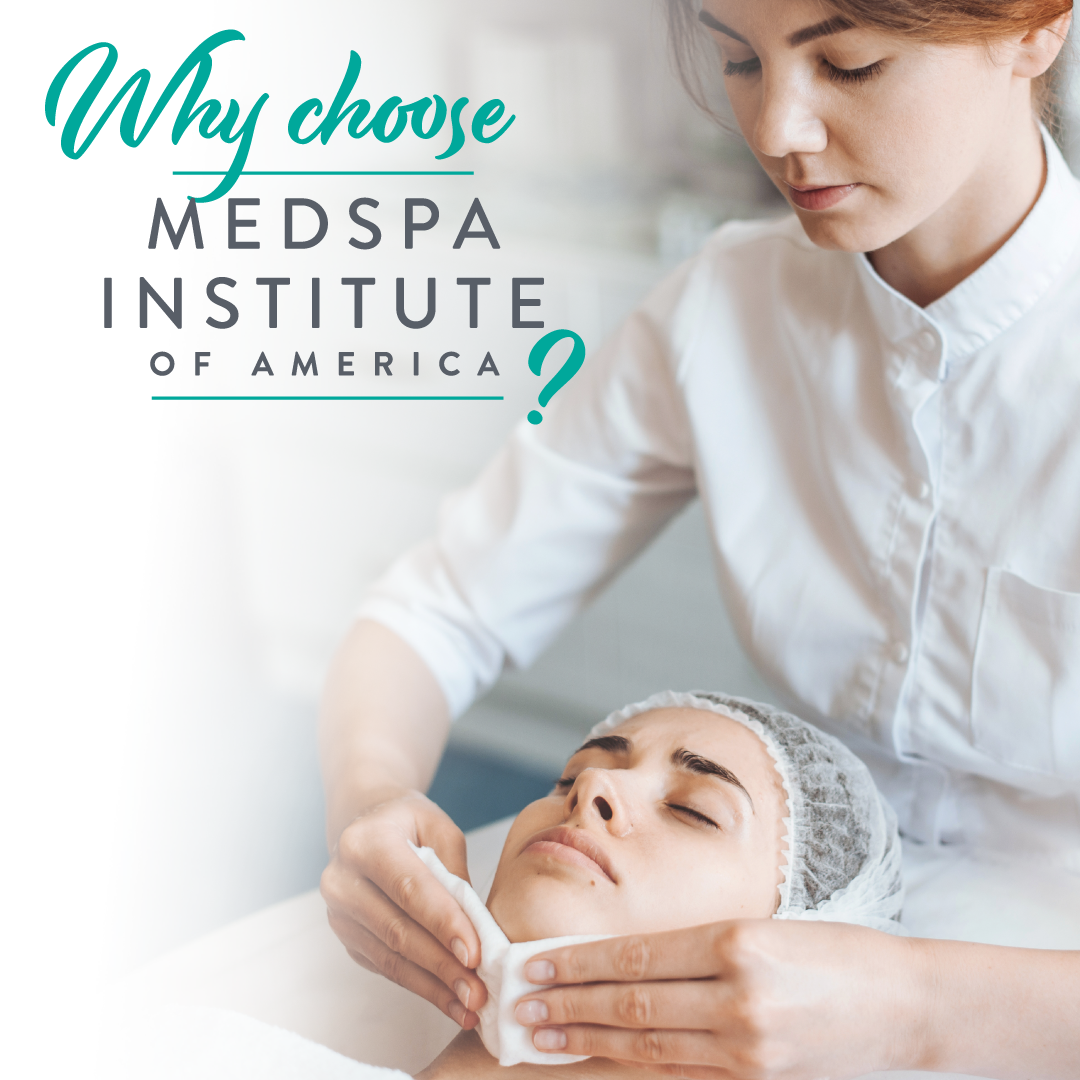 If you have a passion for skincare, you may be wondering which esthetics school you should attend. The school you attend plays a critical role in your future career, so you want to find a good one. With so many options out there, it can be a daunting task deciding which school to choose. In this blog, we're going over why you should choose MedSpa Institute of America and why we could be a good fit for you!
Learn From Experienced Instructors
The instructors at MedSpa Institute of America are experienced professionals who have been in the beauty industry and know what they're talking about. Most of our instructors have or still own a salon, so they have real knowledge on the expectations of the esthetics world. You'll get an insider's perspective on what it takes to be successful!
Our instructors are passionate about teaching the next generation of beauty professionals. With their knowledge and expertise, they'll be able to provide support and guidance as you navigate your way through the esthetics industry.
We're An Esthetics Only School
100% of our attention is given to the esthetics industry. Our programs aren't competing with each other and this ensures that we can give our students a high-quality education. This means that our school is 100% focused on our students and making sure they have the tools they need to succeed.
Pick Your Own Schedule
We offer both part time and full time schedules! We know that our students have a life outside of school, which is why we give them the option! And if you're going into pre-clinical, half of your education is at home online and the other half is in school.
Smaller Class Size
When it comes to beauty school, class size matters. Smaller class sizes can make a significant difference in a student's experience and education. With a smaller class size, our students can be given:
More one-on-one time: with a smaller class size, our instructors can provide more one-on-one attention. They can take the time to answer questions and give feedback.
More access to tools and equipment: In smaller classrooms, more resources are available to each student. In large classrooms, students typically have to share and wait for tools and equipment to be available.
More personalized education: With 12 students in our classroom, our instructors can give our students a more personalized approach to learning. The techniques our students are learning can be complex and require a lot of time to perfect. With a more personalized education, our students can find success in the classroom.
The most people we would ever have in our school is 40. This gives our instructors the opportunity to really get to know our students and build a relationship with them.
Supportive Environment
At Medspa Institute of America, you'll have a supportive community. With students, instructors, and staff in your corner, you can push yourself and exceed your own limitations of what you're capable of. With lifelong connections and friendships, you'll have the support you need to be successful in your education and career.
Industry Connections
We have strong connections in the industry, which means you can have access to a wide range of opportunities after graduation! We give our students a list of med spa, dermatologists, and plastic surgeons offices in the area and encourage them to reach out on their own!
While we can't guarantee employment, we do connect you with a recruiter specialist to help you with your interviews and resumes. We don't place you in a job, but we give you the tools necessary to find one that's a good fit.
Comprehensive Curriculum
We have programs in esthetics, advanced esthetics, laser training, injection training, and more. By offering all these programs, we're able to give our students the tools they need to pursue the career they want. With a hands-on approach, our students can get the experience they need before entering the field.
Ready To Pursue Your Dream Career?
Are you ready to turn your dreams into a reality? If you want more information about the programs we offer or anything else related to your education, don't hesitate to contact us. We're more than happy to talk with you through your goals and help you pick the right program!
No better time to join than the present. The esthetics industry is growing and it's time for you to be a part of it! We can't wait to meet you and help you along the way!