July 28, 2023
What is Microblading?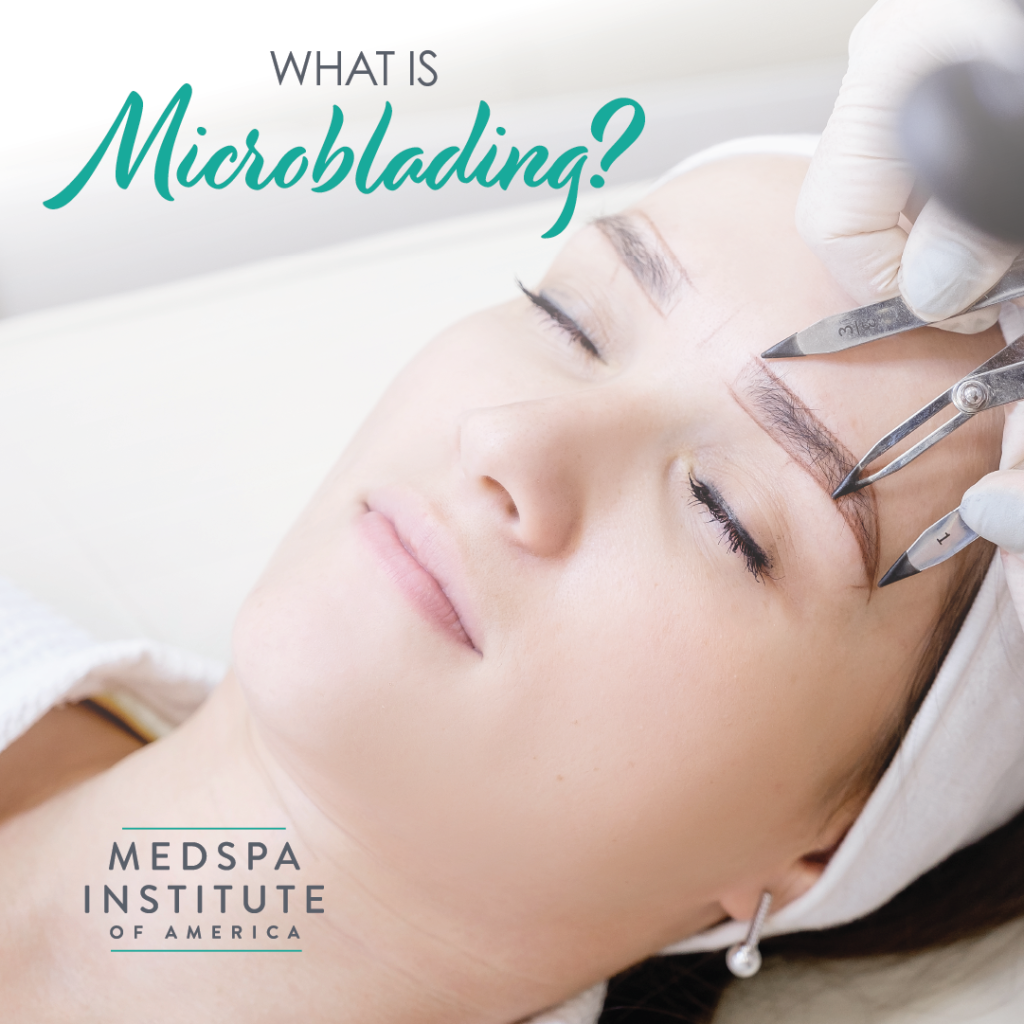 If you are passionate about art and creativity, and eager to learn the art of creating perfect brows, you've come to the right place! In this blog, we're giving you a step-by-step process of what microblading is, the process, and the preparation! We also go into detail about our program and the benefits that come with it!
What Is Microblading?
Microblading is a semi-permanent cosmetic procedure that involves enhancing and reshaping the eyebrows. This technique creates natural-looking hair strokes to fill in sparse or thinning brows, giving a fuller and well-defined look.
The Process
Microblading is a meticulous and artistic procedure that requires precision and attention to detail. Here is a step-by-step breakdown of the process involved in microblading:
Consultation and Design: This first step is so important as you will discuss the desired brow shape, thickness, and overall look.
Numb the Area: Once the design is finalized, a topical numbing gel will be applied to minimize any discomfort!
Mapping and Measuring: The technician will use an eyebrow pencil or tool to map and measure the placement of the brow strokes. This helps ensure that the eyebrows will be even!
Microblading: The technician will now begin the process of microblading! They will use a tool that consists of a row of fine, sterile needles that create small pigmented incisions, resembling individual brow hairs.
Final Touches: Once the microblading is complete, the technician will examine the brows and make any adjustments! They will also apply a protective ointment to aid in the healing process.
Beautiful Brows: Now that your appointment is over, you're on your way to beautiful brows! It's important to note that the healing process takes time and you wont see the results you're expecting overnight.
6-Week Follow-Up Appointment: By this point, your brows should be healed up and you should have a good idea of what your brows are going to look like. This follow-up is for any adjustment if needed!
Annual Touch-Up Appointment: If you want to avoid fading, we recommend touching up your microblading every year! This touch-up appointment will make your brows look brand new again!
Benefits Of Microblading
One of the significant advantages of microblading is the long-lasting effect it offers. While traditional eyebrow makeup can smudge throughout the day, microbladed brows can last anywhere from one to three years, depending on various factors like skin type and aftercare. This means you can wake up with effortlessly groomed and beautifully shaped brows every morning.
Additionally, microblading provides a natural-looking solution for individuals with sparse or over-plucked brows due to conditions like alopecia or trichotillomania. The meticulous precision of the technique allows for the creation of realistic hair-like strokes, resulting in fuller brows that look truly authentic!
Preparation And Aftercare
To ensure the best results, preparation and aftercare need to be done properly! Typically, you'll want to avoid certain medications or supplements that thin the blood before the treatment.
After the procedure, you'll want to avoid excessive sweating, sun, swimming, and makeup directly to the treated area for a couple of weeks. You'll also want to avoid picking at your brow area, especially when it starts to scab. Following these guidelines will help the pigment settle and ensure optimal healing, leading to longer-lasting results.
About Our Microblading Program
In our classes, you can gain valuable insights into the industry and learn all the necessary knowledge and skills to succeed. Our training covers various aspects, including brow design, stroke implementation, color theory, pattern applications, facial shapes, and understanding different skin types.
We provide training in multiple techniques, such as the freehand technique, micro-shadowing/powder brow machine technique, and lip blushing. Soon, we will also include eyeliner and corrections in our training program to cater to the evolving needs of the industry.
By joining our program, you can expect these benefits:
Constant mentor support
Receive a kit of pigments and practice skins
PMU machine and training included
Obtain measuring tools and textbook
Learn how to set up your business and insurance
Get a resume ready for the tattoo industry or learn how to rent a suite
Receive a diploma certificate of completion
Learn valuable marketing knowledge
Obtain consent and liability forms
Learn safety and sanitation by the Health Board
Receive one-on-one training
Get 200 hours of apprentice hours
Become An Artist With Us!
At the Medspa Institute of America, you are not just a number. We take pride in maintaining intimate class sizes, allowing a maximum of four students per class in our microblading program. Join us and embark on a journey in the world of microblading.
We are dedicated to helping you achieve your goals and providing a supportive and nurturing educational experience. If you have any questions, don't hesitate to contact us. We look forward to hearing from you and helping you pursue your dreams!